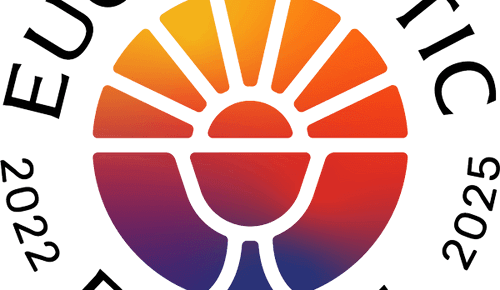 20 Sep 2023

| Posted by:

chadmin

For the past two years, the Catholic Church in America has been experiencing a Eucharistic Revival which will culminate in a Eucharistic Congress in July 2024. St. Philomena is taking part in this revival by offering a 10 week Eucharist-focused Bible study.

We will meet every Wednesday from 6:30-7:30 p.m. in the parish center banquet room beginning Oct. 4, 2023. The subject for this study will be from a video series by Scott Hahn called "Parousia: The Bible and the Mass." Through this Bible study, we will seek to grow in our knowledge of the Scriptural roots of the Catholic Mass, as well as deepen our love for Jesus Christ in the Eucharist.

Everyone from the parish is welcome to attend and there is no RSVP necessary. However, there is a study guide that has been designed to accompany the video series. Contact Father Daniel (frdjdionesotes@stphils.com / 309-682-8642) to let him know that you plan to attend this study and he can order you a study guide in advance.

If you'd like to attend and need childcare, notify Father Daniel in advance so those arrangements can be made.

Come join us on Wednesday evenings to grow in your knowledge and love of God's presence among us in the Eucharist!
Categories
Popular Posts
Tags cloud