"All scripture is inspired by God and is useful for teaching…so that the one who belongs to God may be competent, equipped for every good work."  2 Timothy 3:16-17
2023: Catechism in a Year/Bible in a Year
St. Philomena is here to support you on your "Catechism in a Year" and/or "Bible in a Year" journey!
view more
The Parish is launching both Bible in a Year and Catechism in a Year on January 1, 2023. People can choose either option. 
By listening to these podcasts, we will:
Read the entire Catechism and/or Bible in 365 days
Understand the essentials of the Catholic Faith and why they matter
Transform our relationship with the Church that Christ founded
Each of these is a separate podcast from Ascension Press that will give you 15-20 minutes of daily episodes to walk you through the Bible or Catechism. It can easily be done while going on a walk, completing house chores or driving in the car. 
The parish will offer an optional monthly 30 minute meeting to keep people motivated and provide opportunities for discussion. Our first meeting is Jan. 9, 2023, join the group at 8:30 a.m. (after 8:00 a.m. Mass) or 6:30 p.m. Planned dates for the remainder of 2023 are as follows (subject to change): Feb. 6, Mar. 6, Apr. 3, May 1, June 5, July 10, Aug. 7, Sept. 11, Oct. 2, Nov. 6, Dec. 4. 
To be added to our communication list, complete the form below. If you have questions, you can email parish@stphils.com or call 309-682-8642. 
Don't miss out on this opportunity to finally understand what it means to be Catholic and allow those truths to shape your life.
Below are tools to help you on your journey:
Catechism in a Year Reading Plan
Catechism in a Year Facebook Group (through Ascension Press)
Bible in a Year Facebook Group (through Ascension Press)
I'm interested in the CIAY/BIAY adult study series
Financial Peace University
What if you were following a plan for your money that you KNEW worked? With Dave Ramsey's class, Financial Peace University, you CAN take control of your money, get out of debt, and create a plan for your future.
view more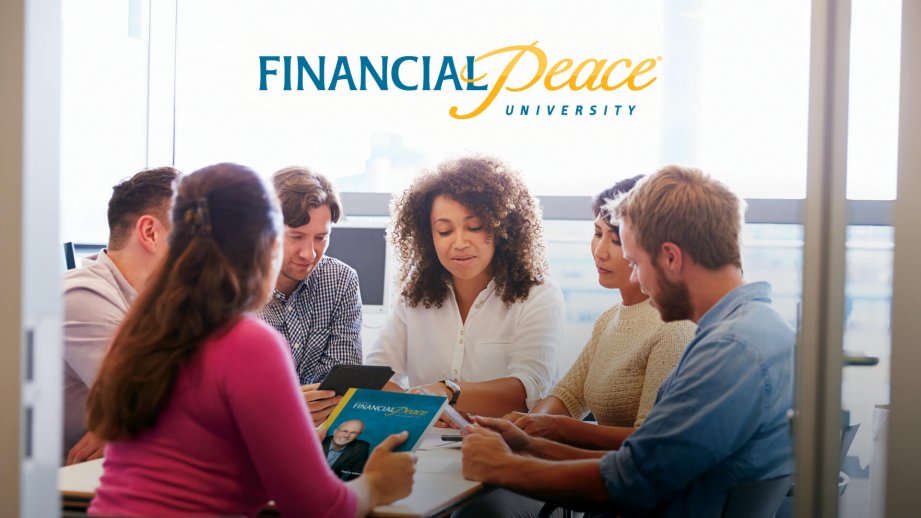 Join us for this Dave Ramsey study led by parishioner, Brian Winschel. This nine-week series meets on Monday night, 6:00 – 8:00 p.m. in the Parish Center Banquet Room. The next class will meet January 22 – March 18, 2024. To register, click here. This will take you Financial Peace University's external site. 
Please contact me, I have questions before I register.