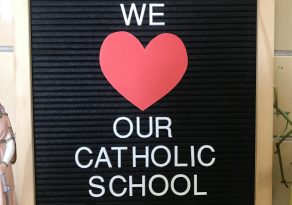 2020 Auction Plans
Welcome Back!!
St. Philomena is planning to hold our 23rd Annual Benefit Auction, and we are hopeful that this year can be just as successful as past years, even though the committee will be making some pretty substantial changes. But, change can be a good thing! The current plan is to host a small, sit-down dinner at the Parish Center on Saturday, November 14. We will offer both a silent and live auction as we have in the past, but the auction will now be online. This will allow for everyone in our community to bid on items whether they can attend the event or not.
This year, more than ever, our school and our staff will need the support for all of the added services and responsibilities due to COVid-19. That said, we also know that this year has been very difficult for members of our parish, school and community. We want to be conscientious abut donation asks not be insensitive to these hardships. Our hope is that parishioners comfortable with giving will do as as they have in the past, and we want to emphasize that no gift is too small. Skills, time, talents and services are just as valuable as tangible items to help offset the overwhelming challenges that our school and community are facing.
Our acquisitions chairs have put together two lists of donation options at all different price points. The first link is an Amazon Smile list that provides a large range of donation ideas based on historically popular items. And because it's a "Smile" account, a portion of items purchased goes directly back to St. Philomena!  When making your purchase, please choose "Other Address – Rachel Kress Gift Registry Address" when selecting an address. It will be shipped directly to our chair. A few higher priced items will not allow for this option. Please ship to your home and arrange for a drop-off with Sara or Rachel. 2020 Amazon Smile List for St. Philomena Auction.
The second link is a gift card list. This list will be added to and revised as needed. If you are a St. Philomena family and have a business that sells gift cards, please email saramdavis@yahoo.com to be added. We would love to support you through gift card purchases to be sold at face value at the auction. Remember to purchase select cards from Scrip! 2020 Gift Card List for St. Philomena Auction.
Thank you so much for your support. Please contact either of us with questions. It's going to be a great year! Paws Up!!
Sara McKee, saramdavis@yahoo.com
Rachel Kress, rachel.a.kress@gmail.com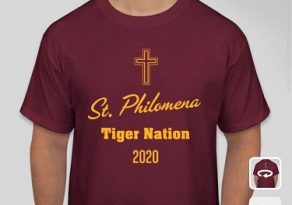 Tiger Nation: 2020
The Athletics Committee is selling their 2020 Tiger Nation t-shirts to kick off the school year. T-shirts are $15 and all money raised goes toward our athletics programs at St. Philomena School. Click here to visit the site.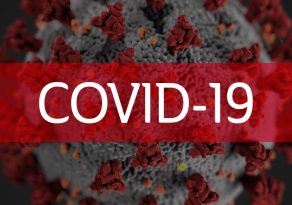 Response to COVid-19
Today all Catholic schools of the Peoria Diocese received official communication from the Office of the Bishop and the Office of Catholic Schools regarding COVid-19.  All diocesan schools will be closed during the week of March 16-20, 2020. The principal and teachers will be in attendance to solidify E-Learning Plans, should closure need to extend beyond next week.  Trial E-Learning days, without grading, will take place Wednesday, March 18 – Friday, March 20. Later next week, further communication will take place with school families related to E-Learning. St. Philomena Church and School has canceled all extra-curricular activities after the close of the school day (3pm) on Friday, March 13.  These cancellations are in effect through Sunday, March 22, 2020. As soon as we know at that time, we will communicate if school will take place on campus beginning Monday, March 23 or if E-Learning at students' homes will continue.
Unfortunately, this means the cancellation of the fish fry on Friday, March 13, the school musical from Friday, March 20 through Sunday, March 22, and any other church or school activities. For school families, in preparation for this time, please send larger backpacks or bags with kids to school on Friday, March 13, as they will take home more books and materials than usual.  Parents of students absent on Friday, March 13 need to make arrangements with the school office to pick-up school books and materials on Friday. All Masses at St. Philomena Church will take place as scheduled. If any further information is available it will be communicated from our office.
Please click here to read the letter from Bishop Jenky. We thank you for your understanding and patience as we work through the next week.
​God Bless,
Father David Richardson, Pastor and Mr. Jack Dippold, Principal