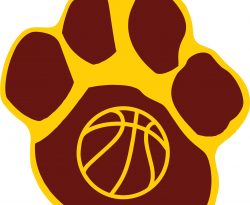 Congratulations 7th grade Boys Basketball Team
(Feb. 6, 2023) — With two wins on Saturday, February 4, 2023 the boys advance to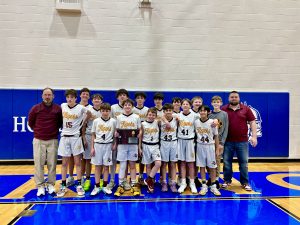 the IESA 7-2A State title game on Thursday, February 9, 2023. They will face Dietrich (25-2) at Meridian High School (728 S Wall St., Macon IL) at 7:30 p.m.  Details about the game, including online ticket purchases, can be found at iesa.org. Meridian High School will provide a live stream for those who cannot attend.
(Jan. 30, 2023) –Congratulations to our 7th grade boys basketball team on their Illinois Elementary School Association (IESA) regional championship. The boys were the top seed in the St. Vincent dePaul Regional. After a first-round bye, they defeated Peoria Heights Grade School 34-32 and moved on to the championship. The Tigers faced the host Vikings and came away victorious by a score of 32-18.
On January 30, the boys defeated Elmwood Grade School in the sectional game to advance to the IESA state tournament. Their first game will be at 10 a.m. on Saturday, February 4 against Roanoke-Benson in Macon IL. Click here for the IESA website. 

What our Primary Students Love About St. Philomena School
Video Credit: 8th Grade Student Leadership Team
Sweetheart Ball: February 11
(Jan. 16, 2023) — St. Philomena School PTO is happy to present the 2023 Sweetheart Ball, (father/daughter dance), on Saturday, February 11. The event will be from 6:00 – 8:00 p.m. in the St. Philomena School gym. All parish families are invited and welcome. Cost is $20 per couple, $5 each additional girl. The maximum per family is $40. To register, click here.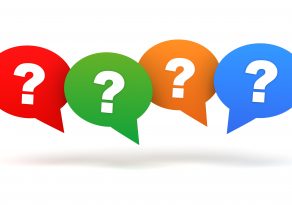 Trivia Night: February 25
(Jan. 10, 2023) — St. Philomena School PTO is happy to host this year's Trivia Night on February 25 in the parish center. This year's theme is "Wizard of Oz." Doors open at 5:30 p.m., dinner (Qdoba Taco Bar) at 6 p.m. and trivia starting promptly at 7 p.m.  Cost is $25/person and includes dinner and 10 rounds of trivia. The Men's Club will operate a cash bar for the evening. Prizes will be awarded for best dressed couple, best table decor and winning team.
Each table can have a maximum of eight people, no exceptions. Players can register unattached to a team, just make note of that on the registration.  To register, click here.
Questions: Jenn Chambers (chambers.jennL@gmail.com) or Amy Wake (wakeamy@gmail.com)