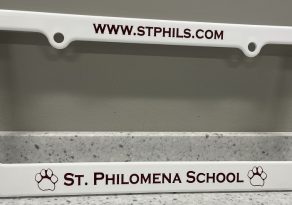 St. Philomena Items for Sale
(Dec. 2, 2022) We are happy to announce that we now offer St. Philomena branded and specialty items for sale through the parish office. Car magnets, license plate frames, umbrellas, stickers, ornaments and more. To see the list of items and prices, or to place your order, click here.
Sorry, we cannot ship items. If you are not in the Peoria area and would like to purchase something, please make arrangements for it to be picked up by someone local. Thank you.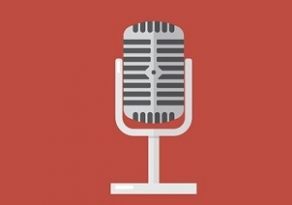 Tiger Tales Podcast: Episode 12
Time for episode 12 of the Tiger Tales podcast! CLICK HERE for this month's episode where Mr. Dippold gives his Paws Up shout outs and has a conversation with our parochial vicar, Fr. Daniel Dionesotes.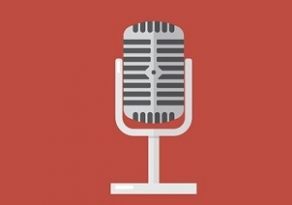 Tiger Tales Podcast: Episode 11
Time for episode 11 of the Tiger Tales podcast! CLICK HERE for this month's episode where Mr. Dippold gives his Paws Up shout outs to golf, band, choir and welcomes Dr. Susan Miller, our new superintendent. He then discusses why it's OK – even important – to let our kids fail and how we can respond in those moments to help them grow.
Cheer Camp 2023
Students in 1st-4th grades are invited to join the 8th grade cheerleaders for cheer camp. Camp will be Saturday, November 4, 2023 from 1:30-3:30 p.m. in the St. Philomena School Gym. Campers will then perform during the 8th grade boys home game on Friday, November 10, 2023.
Cost is $20/camper and includes a special t-shirt. Must register by October 20, 2023 at 9:00 p.m. to guarantee a t-shirt. Click here for the online registration.
Questions: Jessie Grant (jbeagrant04@gmail.com) or Amy Miller (miller237@comcast.net).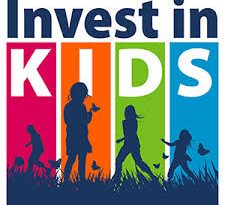 Invest in Kids Advocacy
(October 3, 2023) – We have two important opportunities this month to speak up to our State representatives and senators about the importance of the Invest in Kids Scholarship Program and why its existence is so important to Illinois children. At St. Philomena School, 20% of our students receive an Invest in Kids Scholarship. If the program is not saved, it will end on December 31, 2023. What is Invest in Kids? Click here to learn more if you are unfamiliar.
TOWNHALL: On Thursday, October 12 at 6:30 p.m. a townhall meeting will be held at St. Mark Catholic School with Senator Dave Koehler and Representative Jehan Gordon-Booth. This is a BIG opportunity for us to speak directly to the people making the final decision. We NEED to show our support with numbers. Below is a link to RSVP for the event. Show up to show support. Show up to show them how important this is for us. Show up to support your school and community. You do not have to be a scholarship recipient to attend, or to express  how important this program is to our families. CLICK HERE to RSVP for October 12.
SPRINGFIELD TRIP: The Catholic Schools of Peoria, in conjunction with schools across the state and our scholarship granting organization, Empower Illinois, are organizing a bus trip to Springfield on October 24 when legislators are back in session. We need to be there. A charter bus will be provided along with lunch to take all those supporters to Springfield and back. Mr. Dippold has gone on two separate trips for this program. For all those worried, it is a easy trip and not much is asked of you outside of being there. If you are a family that does not receive financial support through this program, we still need you. This directly affects our families and our school and we need to rally together as many folks as we can to show our support. The more people we get, the better the trip will be. CLICK HERE to reserve your spot for October 24. 
If you have questions about either of these events, contact Mr. Jack Dippold in the school office: jackdipp@stphils.com or 309-685-1208.