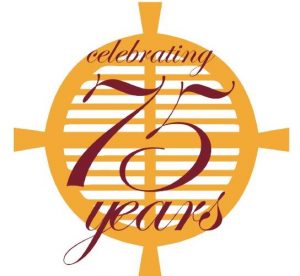 AUCTION BIDDING SITE: stphils.maxgiving.bid
Event Information: Saturday, November 14, 2020; livestream starts at 6:45 p.m., click on the YouTube channel icon at the top of this website at that time.
(November 6, 2020) The previously stated fee of $20 to bid and view the auction presentations has now been waived. If you have already paid, that amount will be credited to your activity for the event. Use it to buy an ornament, desserts or toward bidding on auction items. To register for a bid number, purchase items currently for sale or simply peruse our online catalog, go to stphils.maxgiving.bid. Bidding on all live and silent auction items will be open November 8, 2020 at 8:00 a.m. until November 14, 2020 at 9:00 p.m. To view Father David's most recent video on the auction with this and other information, please click here.  
(October 13, 2020) Invitations were mailed the week of October 5 to all parishioners (church and school families). Tables of 8 will be available for purchase at 7pm on Tuesday, October 13. Availability is limited. Anyone can purchase a bid number for $20 to use that night for virtual attendance. This gives you access to all auction items as well as the presentation in the banquet room. To purchase a table or bid number, go to stphils.maxgiving.bid .
RAFFLE RAFFLE RAFFLE! This year's raffle tickets are $10 each. Grand prize is $3000; 2nd prize is $500 and you can select one whole grade to receive a pizza party; 3rd prize is $250 and you can select one classroom to receive a pizza party. In addition… The referring sale family who has a ticket purchase the farthest from Peoria (because this is being done online and makes that a lot simpler to do!) will receive a $50 cash prize. The referring family who has one single person buy the most tickets will receive a $50 cash prize. Raffle tickets can be purchased online at stphils.maxgiving.bid.
(September 30, 2020) SAVE THE DATE! This year's auction will be both an in-person and virtual event with all auction bidding done online. The event will be Saturday, November 14. Doors will open at 5:30 p.m. Stay tuned for details on this exciting opportunity as we celebrate our parish's 75th anniversary.
For sponsorship information, to purchase raffle tickets, to secure your online bid number or purchase one of our tables for eight at the event, please visit our special auction site: stphils.maxgiving.bid
(August 24, 2020) Our auction acquisitions team leaders, Sara McKee (saramdavis@yahoo.com) and Rachel Kress (rachel.a.kress@gmail.com), are busy collecting some great items for everyone to bid on. If you have an item or service you'd like to donate, please contact either of them at the emails above. Want to help but need an idea? Below are a couple of lists where you can easily choose and purchase an item or gift card. Click here to read the full letter about donations.
Click here to donate an item from our AmazonSmile list
Click here to see our 'gift card wish list' … don't forget you can purchase gift cards through our parish Scrip program. Contact Sara Whalen (sarawhal@stphils.com) for details, stop by the parish office, or go to www.stphils.com/school/support/scrip/