St. Philomena's extracurricular offerings provide outlets for students to nurture and grow their existing talents and explore new ones, while making friends with students who share their interests. With programs in the arts, academics, clubs, and community service, St. Philomena students have a variety of extracurricular options that are not only fun, but also serve to develop confidence and build leadership and teamwork skills.
Band
The band is opened to students in grades 5-8, and are split into two bands. 
View More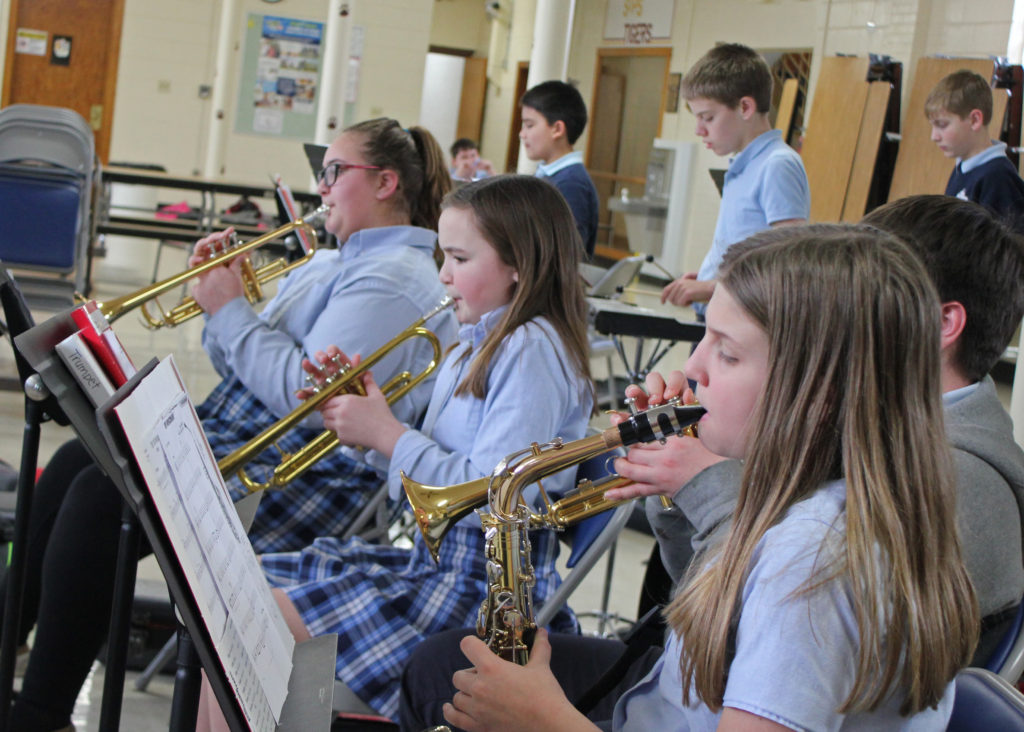 Junior high band rehearsal is after school from 3:00-3:45, and 5th grade band rehearsal is during the school day from 2:15-2:50. Students will also receive small group lessons during the school day either on Tuesday or Friday. Band will be performing at the Christmas Concert, Spring Concert and various other events during the school year. The fee for band is $180 plus the cost of instrument rental. Instruments can be rented or purchased at Kidder Music. All beginning band students need an instrument, an Essential Element 2000 book 1, and a stand available to practice at home. All band students are asked to practice 75 minutes a week on their own. Please contact Pam Evenson at pameven@stphils.com or for more information.
Choir
Choir and Performance Ensemble are open to students 6th-8th grades.  
View More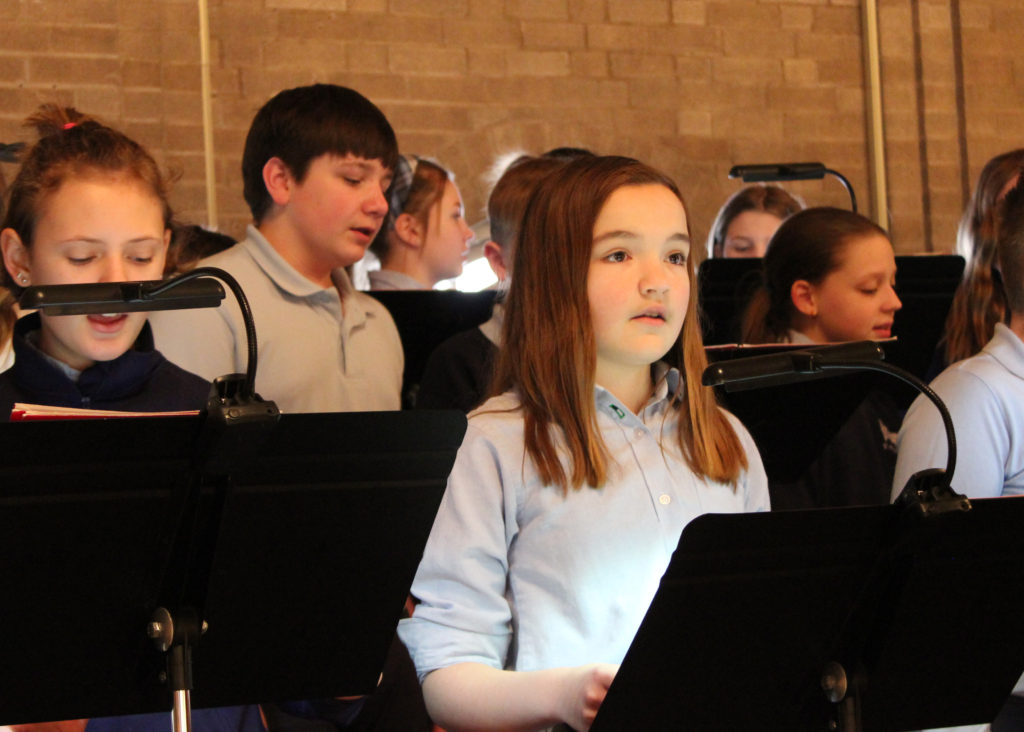 Currently we are a choir of 40+ students and always open to more members.  Our new Performance Ensemble is an auditioned group of 14 students who will represent St. Philomena at various school and community events.  We meet Mondays and Thursdays from 2:50-3:30, the choir rehearsing first then the ensemble.  We perform for school Masses every week and also at the Christmas Program each December.  In the past, we have also performed at outside school events such as the Catholic Women's League Luncheon and Downtown Peoria.  We often sing in two parts and sometimes three.  There is no fee to join choir, just bring your singing voice and your best attitude!  If you are interested in joining choir and have questions, or have any questions concerning choir or the performance ensemble at all, feel free to contact Miss Williams at marywill@stphils.com.
LEGO League
LEGO League is part of an international organization that promotes science and technology and is open to students in grades 5-8.
View More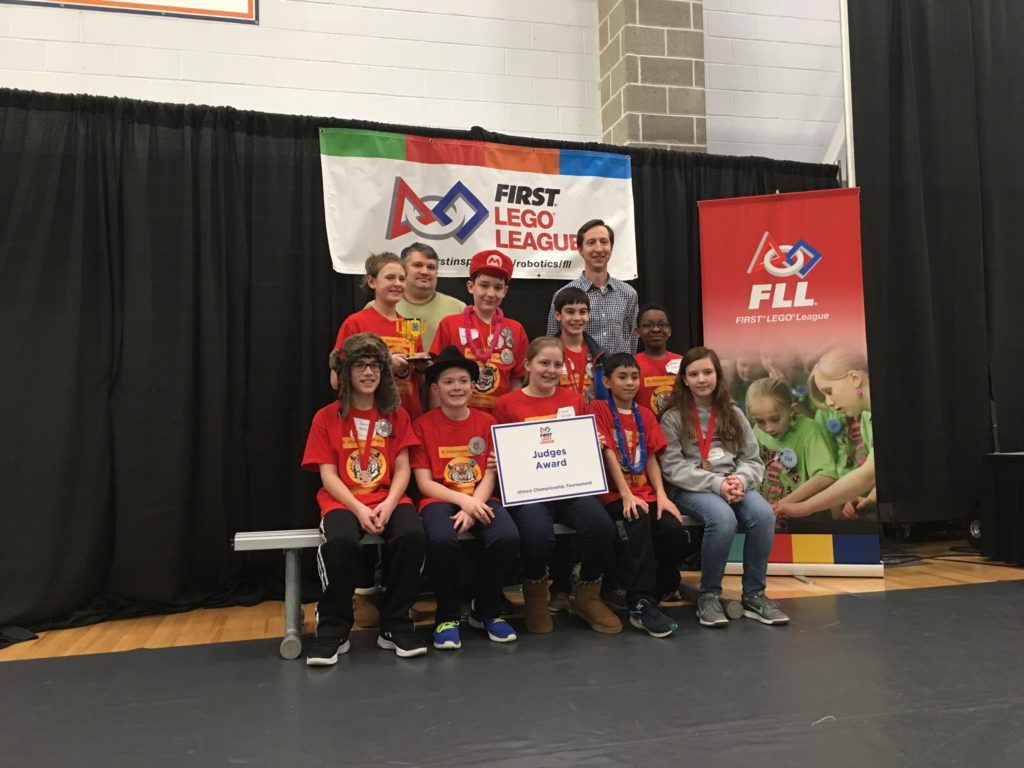 The organization holds regional, state, and international competitions each year, based on a new challenge and theme.  For more information, please check out the LEGO League presentation  or visit https://www.firstinspires.org/ or https://www.firstinspires.org/robotics/fll.
Scholastic Bowl
The Scholastic Bowl team is open to students in 7th-8th grade who enjoy testing all areas of their academic knowledge.
View More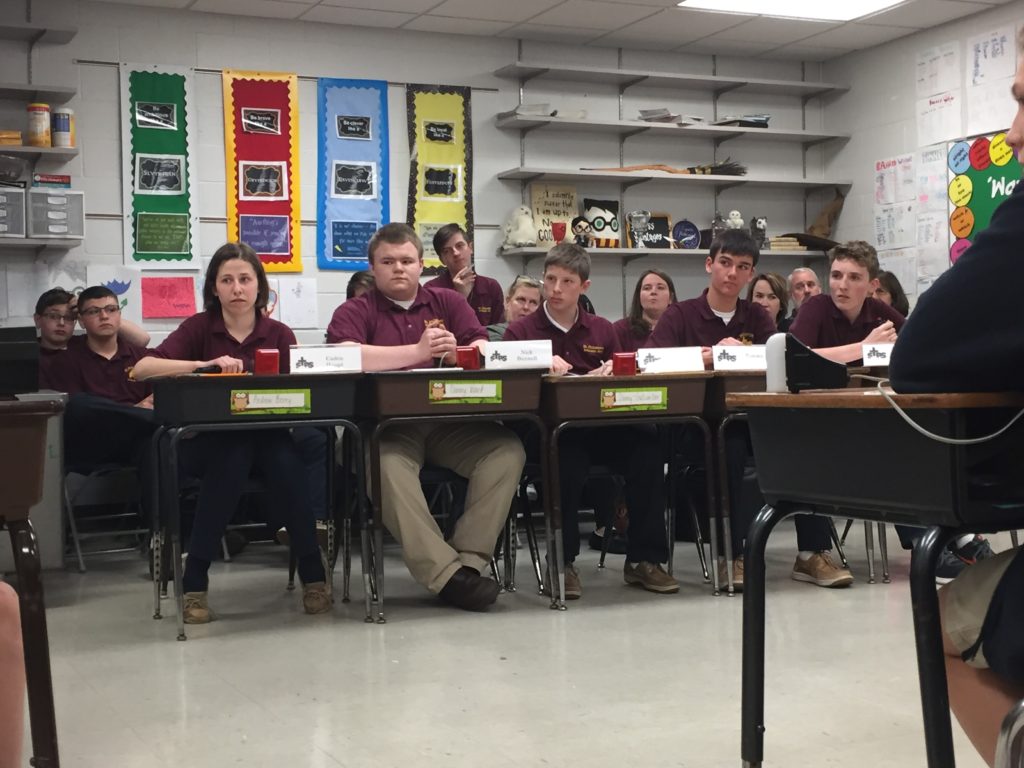 It's fun – fast paced – and educational!  An average of 25 St. Philomena students participate. The season starts in late January. The team practices once a week for a couple hours prior to the first competition.
Scouts
St. Philomena offers Scout programs for both boys and girls.
View More
St. Philomena offers Scout programs for both boys and girls. The programs are open to all children in the parish, including home-school families and those who attend a non-Catholic school (but are parishioners).
Speech Team
The St. Philomena Speech Team (Declamations) runs from January-March each year and prepares fifth- through eighth-grade students for the annual Bishop O'Rourke Speech Contest in March.
View More
Spring Musical
Each spring our 5th-8th graders have the opportunity to participate in our school musical.
View More
Student Council
The Student Council is a student-elected council of eighteen, 6th-8th grade students.
View More
Throughout the school year, Student Council members share ideas, interests, and concerns of the student body with teachers and the principal. Student Council also plans various activities for the school such as: all-school assemblies, Veteran's Day program, Christmas Activity Day, and Catholic School's Week activities.  Members organize fundraisers to benefit the community as well.  Some examples are a Canned Food Drive for the Southside Mission, prayer bracelet sale with proceeds going to St. Jude, and Christmas candy cane sale with proceeds purchasing lunch for our local fire station.