What is Scrip?

Scrip is a fundraising program from RaiseRight that St. Philomena's has used for over 25 years.  The program benefits the parish and school, and participating families receive 50% of their program earnings as a credit for their SPS PreK 3 – 8th grade tuition!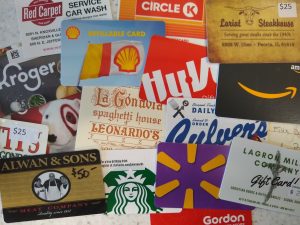 How It Works
Purchase gift cards at face value through the program to use on everyday shopping and for gift-giving.

Each gift card has a rebate percentage.  Your RaiseRight Scrip account will total up the rebate e

arnings you receive during the Scrip year, from June 1st to May 31st.

At the end of the Scrip year, 50% of your RaiseRight Scrip rebate earnings will go to your family's SPS PreK 3 – 8th grade tuition for the following school year.  The remaining 50% of the earnings will go to St. Philomena Parish and School.

If you do not currently have a student at SPS, your earnings can contribute to another family's RaiseRight Scrip account or to the Tuition Assistance Fund.  Extended family and friends can also enroll to have their earnings contribute to your SPS student's tuition.
Enrollment 
Visit RaiseRight.com and click "Sign Up" at the top of the page.

Under "Join an Existing Program" enter St. Philomena's enrollment code.  This code is private to our parish. If you or someone you know would like to join the program, please reach out to Criss Sheehan at crisshee@stphils.com for our enrollment code.

Enter bank account or credit card information for more convenient ordering, and to take advantage of online rebate bonuses.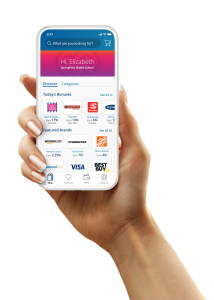 RaiseRight has a great app that can be downloaded to your smartphone. Using your same account login, order gift cards right away to use wherever you would like! 
On Facebook, Search "St. Philomena RaiseRight Scrip Program" and request to join today for Scrip news, sharing questions, and helpful tips!
Click here to see a list of retailers and restaurants local to Peoria, IL.
Click here to see a list of national retailers and restaurants, including those with a presence in Peoria.