What is Scrip?


Scrip is a fundraising program from ShopWithScrip, which has helped nonprofits raise money for over 25 years. St. Philomena Parish has used Scrip since 1996 to fundraise for the parish and school, and shares 50% of the funds raised with our families for their SPS K-8th grade tuition! The fundraising happens through purchasing gift cards for everyday shopping and gift giving, with rebates earned on each gift card.
Families with children in Pre-K 3 and Pre-K 4 can have their 50% of the rebates earned put towards future Kindergarten tuition. 
Extended family and friends can also enroll in the program to have their earnings contribute to your SPS student's tuition, so spread the word!
Parishioners without an SPS student can elect to have their earnings given to another family's tuition, or to our Tuition Assistance Fund. All parishioners can enroll in the program and start fundraising right away!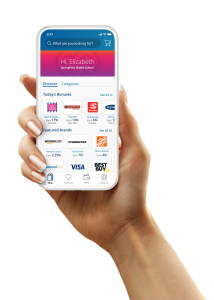 How It Works
Set up an account by contacting our Scrip coordinator, Sara Whalen, at sarawhal@stphils.com. Access your Scrip account anytime via ShopWithScrip.com or the Scrip mobile app, RaiseRight. You may link a bank account or credit card for more convenient shopping, or you can pay by check or cash at the Parish Center office during office hours.
Search over 750 popular gift card retailers and choose which cards you would like to purchase. The Parish Center office also provides Scrip gift cards and certificates to many favorite local businesses. From gas, groceries, and restaurants, to services, clothing, and entertainment, there is Scrip for everything!
As soon as you receive the gift cards, you may use them on your everyday shopping. Scrip gift cards are also perfect for all gift-giving occasions: celebrations, sacraments, holidays, etc.! And there's no activation fees like when you buy gift cards at other retailers. 
Every gift card purchase earns a percentage rebate for our parish and school. Your purchases will be recorded in your account throughout the Scrip year, which runs from June 1st to May 31st, and 50% of the total rebate amount earned by your family will be put toward your SPS K-8th grade tuition.
Click here to watch a video featuring real Scrip users and how the program has impacted them and their school.
Click here to see a list of retailers and restaurants local to Peoria, IL.
Click here to see a list of national retailers and restaurants, including those with a presence in Peoria.