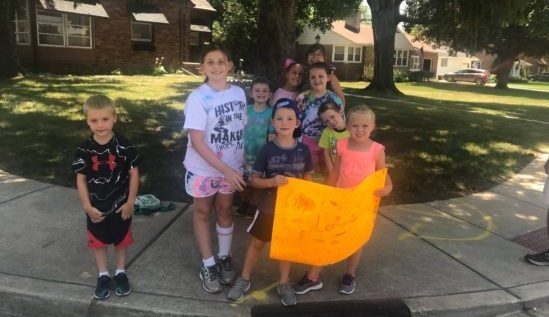 After Care Hours:
Before School Care:  6:30 AM-7:45 AM
Preschool Extended Care AM: 7:45AM-11:50AM
Lunch Bunch (PM): 11:00AM-2:30PM
After School care:  2:50PM-5:30PM
The philosophy of the St. Philomena Care Program is to provide before school and after school care for the children of parents belonging to St. Philomena. We strive to make it as convenient as possible and in a controlled, Christian, positive, activity-centered atmosphere. We recognize the need for students to be in an uplifting environment in order to thrive. Our program is centered around the love we have for each other as Catholic Christians, and the Golden Rule to treat others as we would like to be treated.
For AM pre-k care, the children have time for free play, outside time, snack and craft time before we take them to for supervised lunch in the cafeteria. For Lunch Bunch Pre-k Care, the kids come from a supervised lunch in the cafeteria to the care house for free play, outside time, nap-time and snack.
Aftercare consists of an after school snack, with a focus on a well- balanced option, and veggies and fruit, 60 minutes of activity outside and inside, and time for homework and crafts.
For more information contact Molly Best at mollbest@stphils.com.